A magical eco journey,
right from your seat ...
... and we'll be your eyes on the ground...!
Go travel and do good – without leaving home! Choose a UN goal and a community you wish to support and meet. We then e-connect you to our team on the ground … Using smartphone cameras, they will, in turn, introduce you to the (famously warm) Indonesian people who will accompany you on your journey.
Together, you explore and discuss and decide on a project that everyone likes; next, you witness its execution and its impact in real time, making lasting friendships along the way…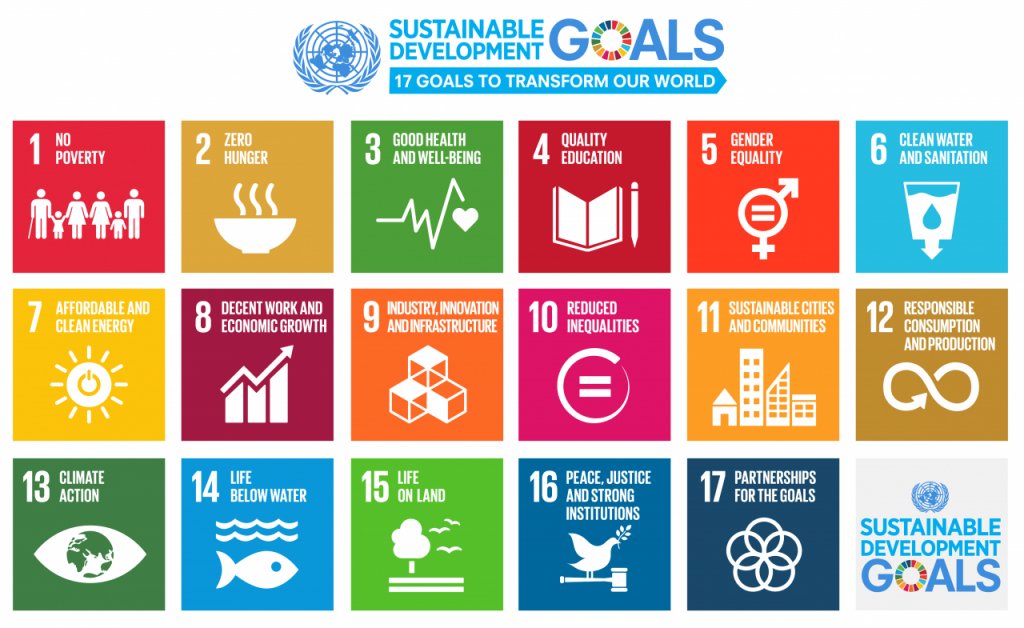 Choose the impact you wish to make.
Then bring it to life.
Whether you are a school, company, university or a passionate individual:
You can address any UN SDG that appeals to you: take your pick(s), using the examples below for inspiration (or pick one of our sample packages!). We'll help you design your experience for maximum impact, connecting you closely to the communities you will e-meet on your journey …
The examples below show you the magic.
We look forward to help you create your journey towards a rich experience and a better world!
Do good, feel great.
Pay for one, travel with many...
on a fully facilitated tour!
Individuals, Schools, Universities, Companies … our virtual eco journeys are for everyone!
CSR & teambuilding (bundled in one!) for companies, rich study opportunities for schools, and powerful heart-warming experiences for individuals or groups of friends: the examples below give you the flavour, and further down this page, you can see some sample packages.
Whatever you choose, LooLa's local staff will be on hand to translate, advise and assist exactly at the level you wish.
Go travel, do good
This is what we love about e-travel: it couples a great journey to deeply meaningful projects. So our travellers not only get to see an intimate view of Indonesia, but your journey will have a lifelong impact on the people you visit.
Travel fast, or take it slow
Some guests prefer well-defined short journeys with quick and powerful impacts, and some prefer to fully customize their journey and possibly stretch it over a long time – with every option in between.
Pay for one, travel with many 🙂
This is one of the marvels of e-travel … Once you've chosen and funded your journey, your friends/peers/colleagues can travel with you – the only thing holding you back is digital bandwidth!
Full transparency
You decide on the project you want to do, you will e-meet the beneficiaries, and you will see your chosen project come to completion – that is part of our proud service. But we will also connect you directly via WhatsApp so you can stay engaged as long as you want.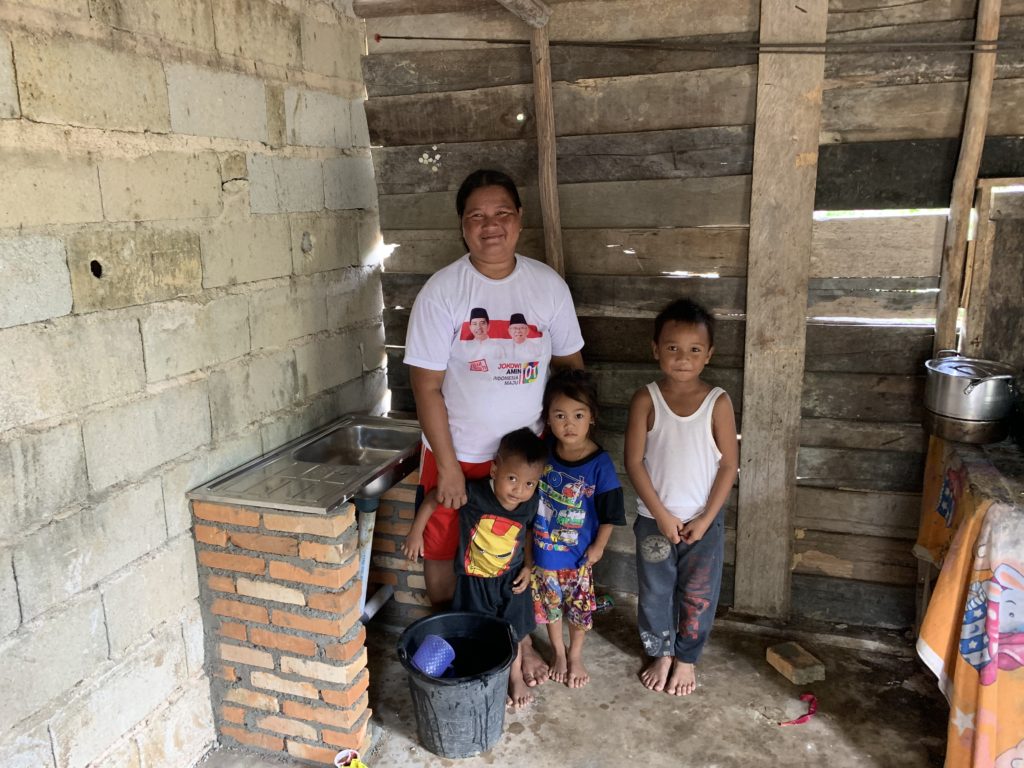 Example 1:
Support a local family
(see also video above)
Look at the smile of the mother in this photo…
That's the impact that a € 30 kitchen sink can make, since her family no longer needs to do the dishes in the toilet.
This option is great for those guests who are keen to build up a personal relationship with a local family. LooLa's staff can introduce you via video-Skype to a local family, and you'll get a chance to really get to know them: Learn what it means to live on € 200 household income per month, learn what life means when water doesn't flow from the tap, learn what are their dreams and hopes for the future … but also learn what makes Indonesians the most optimistic people on the planet!
Within your budget, pick (or design) the most impactful way to support – with our staff on hand to translate, advise, and ensure realistic and optimal outcomes. As the kitchen-sink example shows, this doesn't need to be expensive, but if you want to build an entire (eco)home for a local family, we can do that too! In any case, giving them a mobile phone (around €150) so they can WhatsApp you and stay in touch would be a fantastic start: Indonesian people love social media and will be proud to have a foreign friend 🙂
Keep in touch to see the continued impact, adjusting things to make it even better – maybe you want to learn each other's language? Be prepared for surprises, but know that for Indonesian people, your friendship is the thing they will treasure most of all… And you will discover that you will end up feeling the same, regardless of the home-improvement project you chose!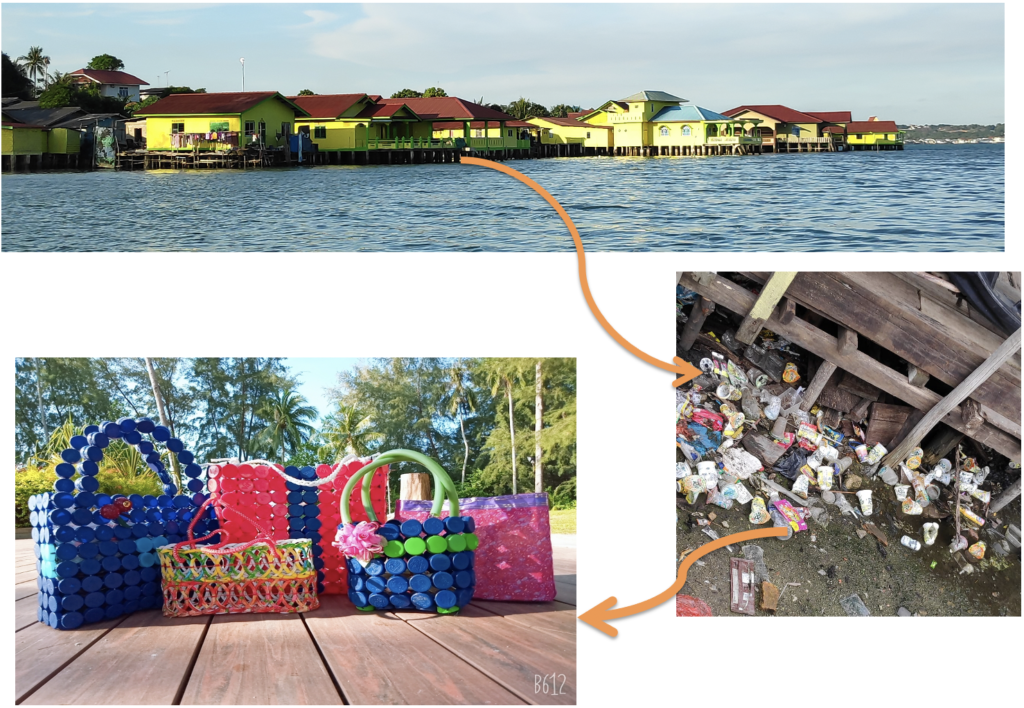 Example 2:
Clean up historic sites & turn Trash to Cash!
Bintan has the longest history in Indonesia, right after Bali. But its gorgeous historic neighbourhoods (built on stilts) are marred by plastic waste…
So here's a win-win to benefit everyone: you can help the villagers clean up the plastic under their homes and hence restore historic sites to their full glory. At the same time, you can discuss ways to turn Trash to Cash!
Long term engagement: In the photo, you see some of the accessories that our local staff made in the past together with our guests. Some of the stuff they make has true commercial value –meaning people are ready to pay for it– but some of it didn't sell. Using your market insights, try to design products that you believe will sell. Then check with LooLa's staff and the local home owners and see if they can make it, and witness their efforts in bringing your joint ideas to life. Once they succeed, we will find a way to get the products to you and you can actually try to sell it. Over time, you will get good at this, and hence give life to a truly sustainable enterprise where local people can make a living off cleaning up the environment!
Other options: fund the plastic clean-up of one (or several) historic family homes, or fund the clean-up of an entire village (you'll see before-and-after footage and can witness the clean-up event live!), or you can pay per kilo collected plastic, and so on …. If you can imagine it, Indonesian people can do it!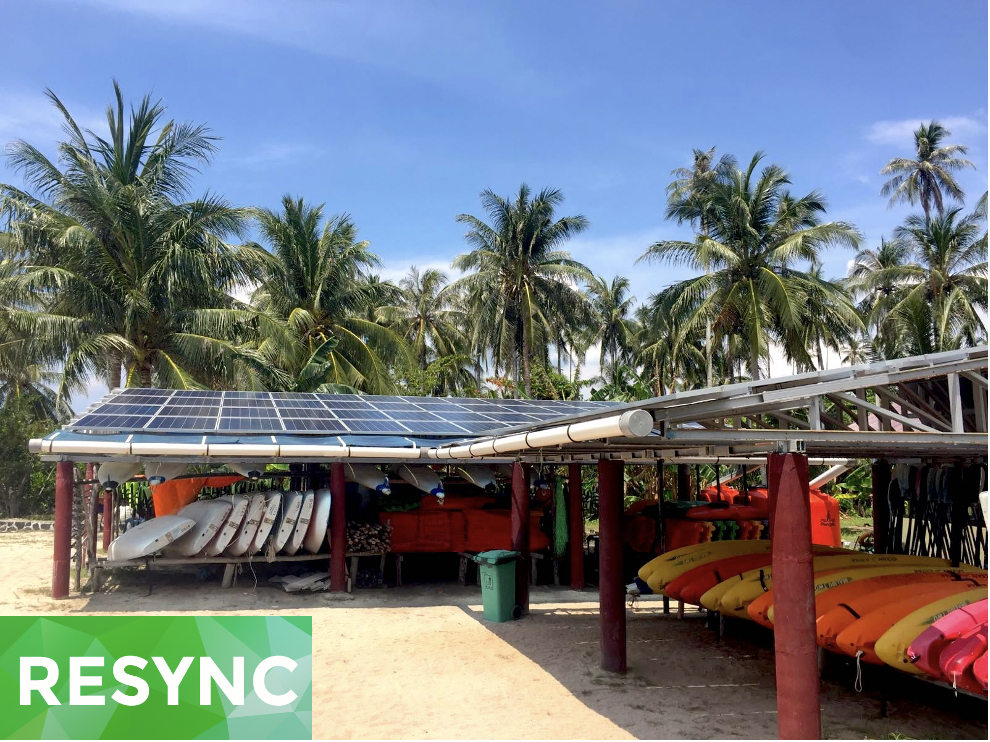 Example 3:
Optimize our renewable energy usage
With the help of a great energetic Singapore start-up, Resync, we installed (solar) energy monitoring devices, and, in the spirit of transparency, you can see here for yourself (just click "sign in" and you're in).
At the point of writing (May 2020), LooLa runs around 40 – 80% on solar energy, but we believe this can be improved to 100%! Wherever you may be in the world, we invite you to embark on an energy audit of LooLa with our staff. We can give you a list of all the electrical instruments and give you an online tour of LooLa. You could then come up with an energy savings plan and see it play out in real time as our staff will work with you to implement your ideas. You can then figure out if things work as expected (hint: a physicist myself, I have learned that electricity rarely behaves the way you think 😉 ).
There are countless other experiments you can do, correlating weather to energy output etc … so this could be one of your coolest physics experiments ever, the results of which you can apply to your own school, your company, or your own home!
Options: for schools, you could also pair up with a local school in Bintan who does the experiments together with you. You could do lessons on solar energy, differences between solar and grid energy, and link geographical seasonal changes to solar output. You could help design/install solar sets in isolated homes, you could expand the PV capacity so that local homes can also benefit, and so on … if renewable energy is your thing, come and talk to us!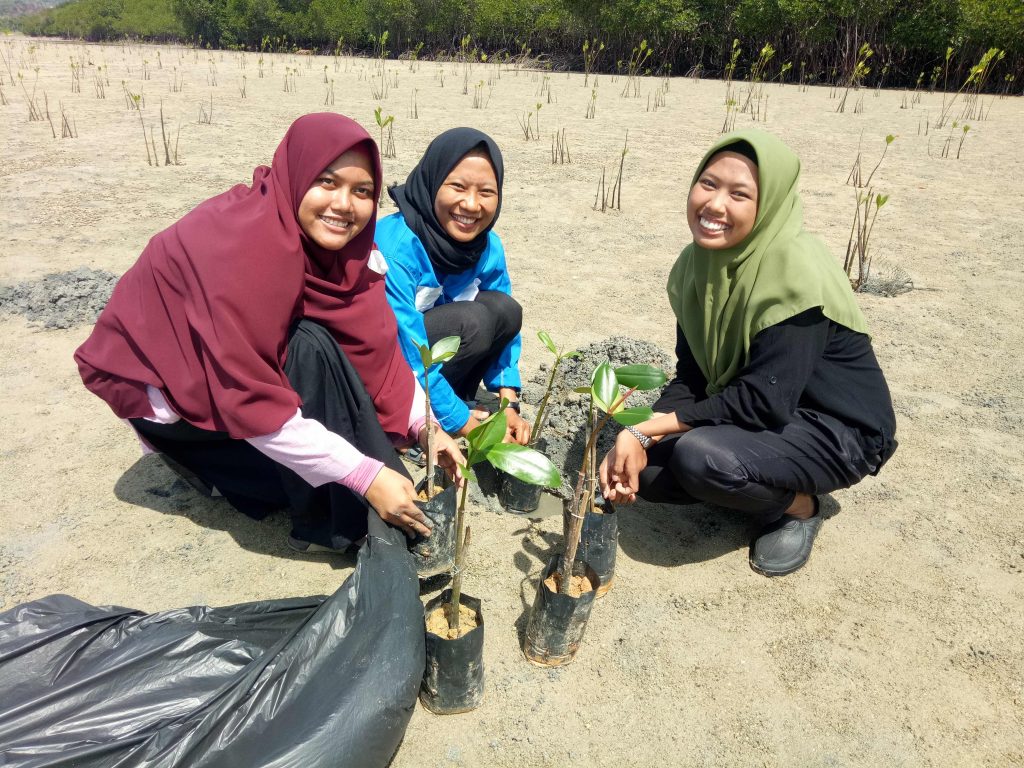 Example 4:
Design a carbon-neutral lifestyle
You could do your own research and calculate how many mangrove trees you should plant to offset your personal –or your organization's– carbon emissions. Subsequently, you could design, with our staff, a mangrove-tree planting program and see it play out in live-stream or via other digital means.
Our local staff can give you regular updates via digital means, and you can keep track of progress. The data collection you do here could prove extremely valuable for mangrove-tree planting projects all across the world (and if you're a student, you could end up with a really good grade for your bio project or your extended essay 😉 ). So while doing good yourself, you'll also contribute to global progress.
If you are a student, you could also choose to buddy up with a local school and ask them to do the planting. Like this, you learn together and improve your intercultural skills at the same time!
Options: Fund the planting of 100 trees, or 1000 trees or 10,000 trees and see before-and-after and live footage! Or engage in extended marine-biology surveys, studying the impact of your planting efforts on marine life …. So many options, at every financial and time-span level, so get in touch and tell us what you want to do!

Example 5:
Get involved with Safe Water Gardens
370 Indonesian children die every day on account of bad sanitation at their home; the daughter of our cook was one of them. UNICEF and others had shown after the Aceh Tsunami that a solution existed, so we figure we had to try. Our guests agreed, so we began in 2015.
Students, schools, companies and families helped build the first 500 Safe Water Gardens (SWG) together with LooLa's staff. This led the Indonesian government to recognize the SWG in March 2020, making it officially the world's most cost-efficient sanitation system.
Our goal: Safe sanitation for every village family by 2030.
Your target: support one or a few local families, help them design their SWG, see them build it (via WhatsApp video call or other digital means) and check in with them every few weeks to advance our joint knowledge. One of the things we don't yet understand well is this: some families manage to grow chilli (considered a huge benefit) and some don't. Can you help find out why this is so? By getting to know the family you help, you can ask questions and find out! If you do, you are making a global impact because your findings will inform the next generation of SWGs.
Options: Fund a single SWG (or an entire village if you're a company), and we'll send you footage of the event and the address of the local family so you can visit them. Again: you choose the level of engagement you're comfortable with, we'll make it happen!
Example 6:
Join our gender equality journey
Indonesia's society is a front-runner in terms of gender-equality. Equal pay for equal work is mandated by law and the government aims for a gender-equal distribution at all levels. Indonesian men, in general, listen better to a female boss than to a male one! But (particularly in rural areas) women have a high level of mutual distrust. We have found that this distrust can be turned around into collaboration by doing joint projects! Indonesian women –like all Indonesian people– love to share their experiences, and you'll discover many shared emotions, as well as some different ones.
Pair up with local women and embark together on a conscious journey –shared via digital online means– on what it means to feel fully empowered. You could mix this with a joint project like example 2. We can get you started on this, but this could well be the best journey you've ever made in term of self-discovery …. and this is true for men and boys just the same!
Options: As an individual, you could buddy up with one single Indonesian woman (they are keen!), or as a group, you can design group events with group exchanges. For those with language skills, interviewing each other and writing letters to each other can be awesome! … If gender-equality is your thing (as it is for Loola's founder), you're going to have an awesome experience, no matter what you choose.
E-travel vs Physical travel?
In many ways, e-travel is better!
Reduced cost but a much deeper social impact
Social & eco-benefits are delivered far more efficiently
Your engagement can be continuous, rather than one-off
Friendships are deeper: online contact reduces inhibitions
Friendships are longer: stay in contact via WhatsApp as long as you wish!
Unprecedented empowerment of your local hosts, the people, staff, and experts.
Increased ownership: decide together on the best tools and mode of communication
Project accountability: You can measure and assess the sustainability impacts of your project
Financial transparency: you know exactly where your money goes (refer to the last section, below)
Quality-assurance: the whole process is facilitated by LooLa, and we can help you adjust along the way whenever necessary
Quality-assurance: you decide in detail on the project you wish to do, and you will receive live online proof of completion
Opportunity to amplify the project impact by (jointly) designing social media campaigns
Opportunity (in many cases) to mirror your project with a project at home
Data privacy: you decide which personal data you wish to share
For schools: many advantages, see the section below.
No need for any risk-assessment: just enjoy the trip!
Increase the group size at no extra cost at all!
… and when the time is right for physical travel, you can visit in real life, perhaps doing a home-stay with the families or communities you supported!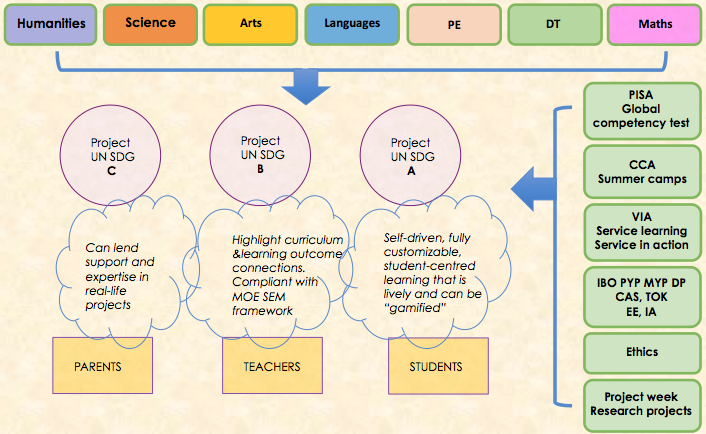 For schools & universities

Curriculum / personal skills
(as per MOE SEM, GSC, IBO, PISA standards*):
Character-building / leadership / Perseverance
Planning skills / transdisciplinary thinking
Collaborative working / communication
Documenting evidence / resource mgt
Network building / managing diversity
Digital literacy / virtual collaboration
Creative thinking / problem solving
Decision making / sense making
Making ethical choices
Apply curriculum in real life
Global mindset (awareness & engagement)
Understanding & engaging UN SDGs, climate change, environmental impacts
Bundle CAS + TOK through ethics; helps the writing of EE (Extended Essays)
Contacts can be sustained as part of study units and in-depth case studies
(*) SEM = School Excellence Model; GSC = Generic Skills and Competencies; IBO = International Baccalaurate Organisation, PISA = Programme for International Student Assessment
For Companies:
CSR / GRI / CSV * + team-building
Post-COVID, team-building may be more important than ever as we need to design new ways together to keep our organisations healthy and productive. COVID has also highlighted the importance of sustainability on a global scale, so CSR/GRI/CSV, too, is set to become even more prominent.
Roll CSR and teambuilding into one event
The good news for companies is that you can roll CSR and team-building into one single event that addresses both topics at once, creating a fantastic productive event at half the cost of each!
Do good, and see for yourself
Whichever project you choose, you have the opportunity to get close and make personal friendships with the people you affect
This team-building/CSR event is build to last
As the examples and sample packages show, the e-journeys that we offer allow your staff a lasting team-building opportunity with a CSR impact that you can continue to measure and nurture long into the future –at no extra charge.
(*) CSR = Corporate Social Responsibility, GRI = Global Reporting Initiative, CSV = Creating Shared Value
Ready to try out a Virtual Eco Journey? Click here!
Video testimonials of our e-travellers
In this section, we aim to bring you, in quick succession, video feedback from:
Individual guests, of all stripes, nationalities and age groups
School groups
Company groups
Enjoy!
Testimonial #1
Supporting a local family
Here is a video of our very first online Eco Journey, in June 2020:
Mieke and Frans –the parents of LooLa's founder– e-travelled to Indonesia to connect with two local families.
They helped one local family repair their house, while joining another family in the process of installing a lifelong lifesaving sanitation system (see examples 1 & 5 above for more details!)
Testimonial #2
Be a planet hero: plant a mangrove forest!
Did you know that you only need to plant around 20 mangrove trees to be carbon-neutral for life?
But why stop there? Go one step further and become a planet hero! Follow Cherie and James and plant 250 mangrove trees so as to carbon-offset your whole extended family, and help us to expand our knowledge by revisiting regularly via Zoom.
You can have this whole experience –and make all that impact– for the price of an pre-covid weekend getaway…
SAMPLE PACKAGES
For organizations and individuals
Below we give some sample packages based on the examples above, but feel free to propose and design your own journey …
A few quick notes:
Individuals vs organisations:
We trust the examples below will inspire both, but we help organisations in the design of an entire sustainability journey, see section G below.
Pay for one, travel with many 
We repeat this feature here as it is truly one of the marvels of virtual travel … Once you've chosen and funded your journey, your friends/peers/colleagues can travel with you – the only thing holding you back is digital bandwidth 🙂
So if you see a journey you like, ask your friends or colleagues to join and everyone chips in!
Note on currency:
Since e-travellers come from all over the world, we give indicative prices below in Euros (€).
Where does your money go?
Where you want it to go! You choose the project you like, either by picking from the list below or by designing and executing your own project. Below the table you'll find a bit more info on (financial) transparency.
A. Meet and support a family or community (ref example 1 above)

STANDARD INCLUSIONS: All "A" projects feature a preparatory skype intro with LooLa staff and then a live Skype visit to the family you support.
All packages also include a smartphone for the family and a pre-set WhatsApp group (with the family, the guests and LooLa staff who can act as translators) so you will be able to stay in touch as long as you want!
Naturally, you also get the GPS address of the family so you can visit them when the time is right 🙂

Price

€1=
SG$1.5

1. House upgrade. (Refer to italic notes above for standard inclusions). Referring to example 1 above, together with the family, you decide on a housing upgrade (such as putting a new roof, rebuild walls, a new kitchen, a new washroom) as per the family's wishes. You get before-and-after, as well as live footage, and we'll connect you or your group via WhatsApp so you can all stay in touch!

€1000

2. Develop local tourism by helping a family to become a "home-stay". Same as above, but this time you focus on house improvements that will help the family to start hosting guests as a home-stay and hence open up lasting new economic opportunities. For 10 weeks in a row, we'll bring you live follow-up coverage facilitated by LooLa's staff where you can continue developing the idea, and build local confidence and long-lasting friendships along the way.

€1500

3. Build a whole house. Help design and build a completely new eco-house for a financially challenged family on a new plot of land. Witness the event online the whole way, building up close relations with LooLa's staff and the recipient family as you travel along.

€9000

4. Help a local home become self-sufficient. Together with LooLa's staff and an enterprising local family, design and build rainwater harvesting systems, sanitation systems (refer example 5), solar power systems, and gardens that feed the family

€3500

5. Pen-pal / support the children. Transparency is key to us, so we prefer to share measurable results with our guests. Of course, it is easier to measure project outcomes than it is to measure people. In that sense, this is our most challenging eco journey, but at the same time, it could be a very rewarding and personal one, and we believe something like the following can work. Using the smartphone as a tool, together with our staff and the family, you can design nutritious menus which include (the purchase of) vegetables and fruits every day (good nutrition is a prerequisite for good school results), and after half a year, the children will have learned sufficient English to be able to communicate directly with you! This project is great for guests who like to help Indonesian people acquire English language skills. Feel free to pick up Bahasa Indonesia (Indonesian language) along the way! Should you wish to continue after that, LooLa's staff is happy to help you to make private arrangements with the family to support specific items you both agree on. If you have ideas of your own on how to make this program come to life, tell us, and we'll make it happen!

€1000

6. Other community projects. There are other ways for you to get engaged in a very meaningful way and experience Indonesia in a delightful manner. For instance, you could decide to pay for a wedding (and important event that is increasingly hard to afford) and then witness the preparation and the wedding itself. Or you could decide to help a small village community with building its own mosque. Such projects are in the order of €1500 – 5000 and would make for an experience that will leave memories for a lifetime, both with guests and local people. Contact us if you want to develop such an idea or you have your own!

TBD

B. Restore historical sites & recycle plastic (ref example 2)

1. Plastic removal from historical home areas: referring to example 2 above, contribute € 10 per kg of collected (plastic) waste, and if you buy 25kg or more, we'll send you footage of beginning and end of the event, with proof of collection and proof of responsible disposal.

€250

2. Historical house beautification: your contribution allows a local family to work on a full clean-up of a historical village family homes, equip the garden with flowers and paint the house, enhancing local well-being as well as enhancing economic opportunities arising from enhanced tourism potential. We'll send you before-and-after footage, and we'll send you the GPS address of the local family so you can visit them whenever the time is good.

€500

3. Historical house beautification "Plus": same as above, but this time (as in project A) our staff will introduce you to the family via live footage, and you get before-and-after, as well as live footage, and we'll connect you or your group via WhatsApp so you can all stay in touch!

€1000

4. Develop local tourism by helping a family to become a "home-stay". Same as A2, but focussing on home-improvements and online mutual training so as to give the family the confidence to start operating a home-stay. This project is great for guests who like to help Indonesian people acquire English language skills, since being a homestay host will require the family to have a mastery of basic English. Feel free to pick up Bahasa Indonesia (Indonesian language) along the way!

€1500

5. Recycling plastic: referring to the text in example 2 above, design a "Cash to Trash" program together with local women at € 150 per interactive 1-hour session (minimal 5 sessions). This will include a beach or village clean-up where the local women will bring you along via Skype, and minimal 25 kg of plastic will be removed (with photo/video evidence)

€750

C. Renewable energy journeys (ref example 3)

1. (Renewable) energy audit journey 1: referring to example 3 above, by using LooLa's live monitoring tools and by taking online interactive tours with LooLa's staff, conduct an energy audit at LooLa, design, execute and measure energy savings programs and optimise the use of solar power at € 200 per interactive 1-hour session (minimal 5 sessions). The sessions will be hosted by 2 expert local LooLa staff with academic support organised by LooLa HQ. You will be able to apply the results of the LooLa project to your own home or organisation.

€1000

2. Renewable energy audit journey 2: at just twice the price, you could work together with a local school on this audit, learn together and make friends!

€2000

3. Supply remote village homes with solar power: meet the family via Skype through our staff, stay in touch via a WhatsApp connection, and design and set up together an autonomous PV system at a remote village home. Contact us to discuss details!

€2000

D. Climate change / become CO2-positive (ref example 4)

1. Mangrove-tree planting, journey 1: referring to example 4 above, fund the planting of 200 trees, 1000 trees, or 10,000 trees at a cost of € 2 per tree. We'll send you before-and-after footage of the event, as well as live footage from the planting event itself.

€400

2. Mangrove-tree planting, journey 2: we calculate together how many trees you must plant to be carbon-neutral for one day, or one month, or one year, as an individual or as a group, and then we execute a planting program, keeping track of progress. Cost is € 200 per interactive 1-hour session (minimal 5 sessions) as well as the cost per tree as in D1. Sessions will be hosted online by 2 local expert LooLa staff with additional academic support.

€1000

3. Possible extensions: in addition to D2, take part in surveys of the response of marine life to the planting, facilitated online by LooLa's staff and local university professors (fully interactive sessions last around an hour each and cost €200 each, minimal 5 sessions).

€1000

E. Safe Water Gardens – lifesaving lifelong sanitation for all (ref example 5)

1. Safe Water Garden for a local family: referring to example 5 above, we'll build a Safe Water Garden (a lifelong lifesaving sanitation system) for a local family together with the local recipient family. Your group will get before-and-after, as well as live footage of the event, as well as the GPS address of the family you're supporting, so you can visit them whenever the time is good for you.

€1000

2. A Safe Water Garden in a SWG pilot village. Take part in our pilot project to show that it is indeed possible that villagers create their own SWGs after receiving minimal instruction. Your contribution includes a smartphone for the local recipient family and they will get in touch with you via Skype so you can witness the building event. Your contribution furthermore pays for the ongoing scientific monitoring and research reporting on this milestone event.

€1500

3. A research Safe Water Garden (SWG): Like E2, this is another opportunity to participate in the ongoing research to enable the global rollout of SWGs to all villagers around the world by 2030: We'll buy a smartphone for a local family and LooLa staff will introduce the family to you and you'll build a SWG together with them, with the intent to follow its success and to conduct important research on the SWG's chilli-growing capabilities (or another research project – we have several such projects). You'll get to know the family through online interviews conducted by our staff. You get before-and-after, as well as live footage of the building of the SWG, and your LooLa facilitator will go back between 5 – 10 times to reconnect you with the family and take stock of the scientific results. We'll connect you all via a WhatsApp group so you or your group can stay in touch directly as well!

€1500

F. Gender equality (ref example 6)

Gender equality journey: referring to example 6 above, join LooLa's female staff on their rousing journey towards ever-growing female power, possibly by pairing up one-on-one. Translators will be available, as well as expert help from LooLa's head-quarters in Singapore. This project is great for guests who like to help Indonesian people acquire English language skills, since there will be lots of interviewing and exchanges of experiences. Indonesian women have had great experiences with writing down their feelings, in particular personal letters to their buddies. Count € 200 per interactive 1-hour session (minimal 5 sessions).

€1000

G. Designing a sustainability journey for your institution

LooLa's company HQ (the world's highest decorated sustainable tourism operator) will help you decide which UN SDG(s) appeal to you and which sustainability goals fit your organisation best, and then we work with you to give shape to your choice, whether it concerns a quick outcome or a long-term strategy. This could be a combination or expansion of the samples above, or the samples above may inspire you to try something new. We'll coordinate with your senior staff throughout, and then, once we have decided on a sustainability journey, we will execute it together with you, and we'll work closely together with you to make sure that all the desired outcomes will be met. Expect project costs to be as per the examples above, plus € 750 per hour for high-level online consultation sessions (where you can add as many people as you want).

TBD
General note on pricing: In the past –and perhaps in the future when physical travel is possible again– LooLa used to charge a fixed daily fee, and any community/eco-project was then simply charged at (direct) cost, with guests having the right –and being encouraged– to check the project bills.
Without physical guests, we can of course no longer charge the projects at cost only, because we also have to factor in company overheads: staff and maintenance costs, both in Bintan and Singapore. Naturally, the more our staff input is needed for a project (for instance if you'd like our staff to collect data on an ongoing basis and/or give you live updates of your project every x weeks), the higher these overheads will be. Like so many things in the COVID situation, this is all new for us, and we don't yet know exactly what we need to charge for overheads so as to ensure our business future. The above prices are the first draft. We believe they give a reasonable indication of the cost, and we are very confident that we can deliver an awesome experience for every single experience that appeals to you.
Looking forward to working together with you – let's give life to online eco journeys that benefit everyone taking part in them!
Our partners in e-travel
As always, in line with UN SDG 17, LooLa believes that partnerships –with local people and other service providers– are the way forward.
We work very closely with a number of great regional universities: NUS, SMU and NTU in Singapore, UGM in Yogya/Indonesia, and our beautiful local university in Bintan, UMRAH. Furthermore, we are very happy to have found a partner in TVWorkshop to bring CSR virtual teambuilding to companies; other ecotourism providers such as Little Planet in Tioman have lovely experiences that they can bring online with you and we'd be most happy to connect you; and in the world of school travel, we're really happy to be teaming up with EcoFieldTrips and leverage on their expertise to bring high-end academic journeys to life online.
If you are an ecotourism provider with some great projects that you believe can be brought online along the lines sketched above, get in touch with us: we can then add your services to the list of suggested projects.
Let's work together towards a better world!
Ready to try out a Virtual Eco Journey? Click here!